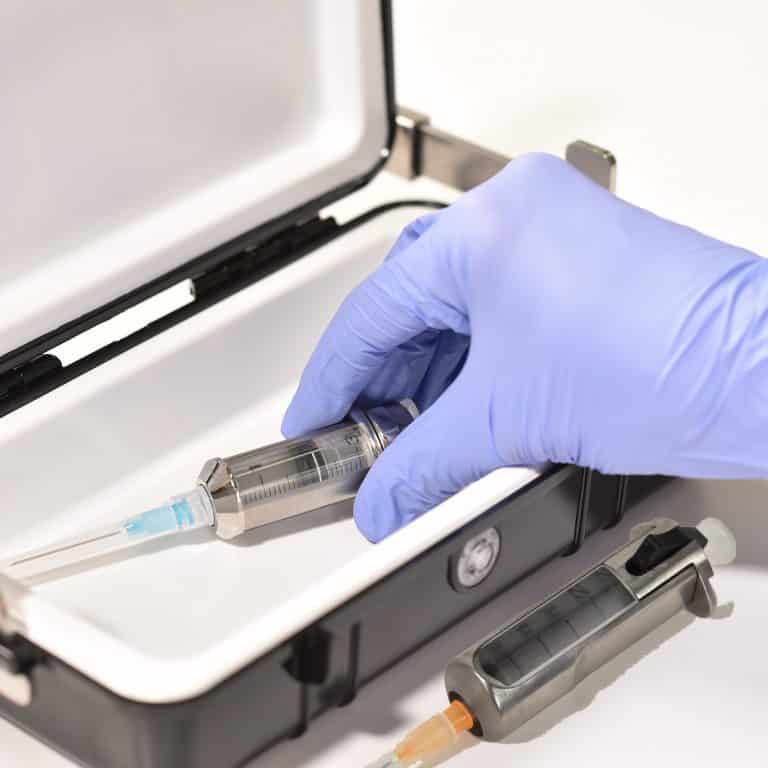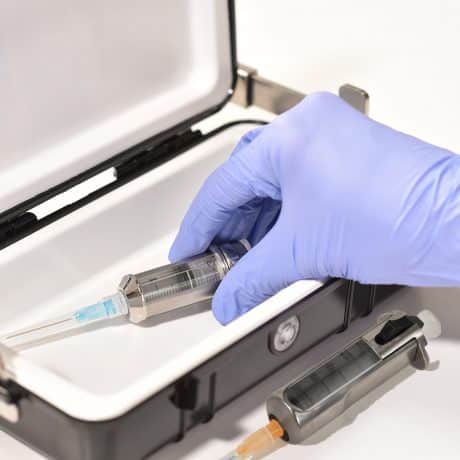 Easyview and Mediclic: syringe shields perfectly adapted to market requirements
In 2015, the company BD decided to stop production of the Plastipak 2.5 mL syringe and replace it by the Emerald 3 mL syringe. Today, some nuclear medicine departments are faced with the problem of renewing their stocks of syringe shields adapted to this new syringe.
Medisystem & Lemer Pax planned ahead and now propose an extended and innovating range of syringe shields.
Always attentive to their customers' requirements, Lemer Pax et Medisystem reacted rapidly. Firstly, by commercialising a new Easyview syringe shield model, and by adapting the Mediclic range in record time with the "BD Emerald" syringe shield developed especially for the new replacement syringe sold by BD. Secondly, by proposing a special offer based on the collection of obsolete syringe shields from nuclear medicine departments, for recycling.
The two tungsten syringe shield ranges for low, medium and high energy radiopharmaceuticals now offer a comprehensive choice of radiation protection solutions for every syringe type. This new equipment, which can be fully taken apart by operators for easy use and care, guarantees the durability of preparations and injections in nuclear medicine departments.
The well-designed ergonomics provide excellent grip. Featuring an extra-wide viewing window with zoom effect to ensure precision and efficiency during the preparation and injection phases, they have become the indispensable accessory for users in nuclear medicine departments, while providing unprecedented precision and handling comfort.