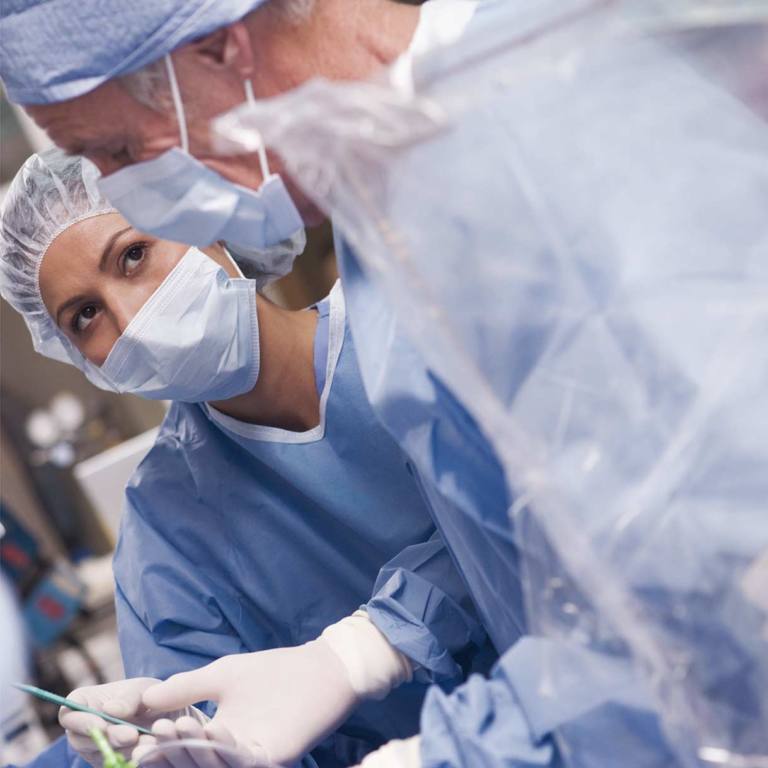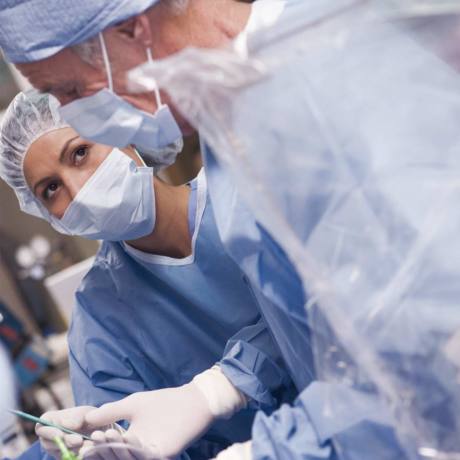 Brain and neck tumors among physicians performing interventional procedures
Ariel Roguin, MD, PhD,*, Jacob Goldstein, MD, Olivier Bar, MD, and James A. Goldstein, M. The American Journal of cardiology. February 2013
Interventionists are chronically exposed to ionizing radiation, which can pose increased cancer risks.
OBJECTIVE :
Evaluation of those risks during excessive exposure to ionizing radiation.
METHODS & RESULTS :
Demographic variables (age, gender, specialty and years in practice), tumor type and clinical outcomes have been collected.
The present study included data from 31 interventional physicians with brain and neck cancer:

23 interventional cardiologists
2 electrophysiologists
 6 interventionnal radiologist

Latency period from the start of work until the cancer diagnosis : between 12 and 32 years ; median 22)
Age from 49 to 67 ; median 54
Recorded tumors :

17 cases (55%) of GLIOBLASTOMA MULTIFORME
2 cases (7%) d'ASTROCYTOMAS
5 cases (16%) de MENINGIOMAS
In 26 of 31 cases, data were available regarding the side of the brain involved : the malignancy was left sided in 22 (85%), midline in 1, and right sided in 3 operators. The brain is relatively unprotected and the left side of the head is known to be more exposed to radiation than the right.
LIMITS :
Retrospective analysis of the cases of 31 physicians already affected with a cancer
No empirical data regarding the dose received by the operators who were affected with a cancer
Difficulties to put in place a large prospective study demonstrating the link between ionizing radiations and cancers.
CONCLUSIONS :
The physicians exposure to ionizing radiation may cause an increase of brain cancer risks, particularly to the left side (85%) whereas among the general poluation, there is an equal distribution of brain cancer to the left and the right.