Discover in this white paper the overview of the latest scientific studies about X-ray exposure dangers in Cath Labs, following three main lines :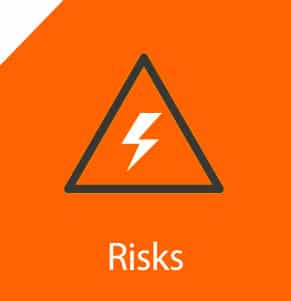 Interventional cardiologists can reach an annual exposure 2 to 3 times higher than the one of diagnostics radiologists. The effect of X-ray is alarming on long term and can cause irreversible stochastic and deterministic health damages.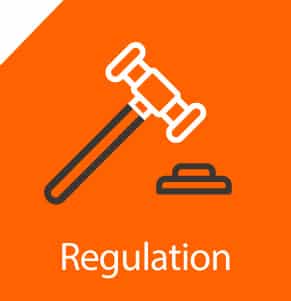 International and national authorities strive to reduce the maximal dose received by the medical personnel. Recommendations rely particularly on three fundamental principes of radiological protection : justification of X-ray use, optimisation of protection and application of dose limits.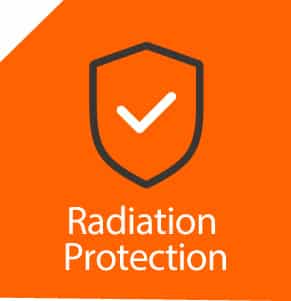 The use of existing protection equipment is not sufficient to provide an optimal protection to the operators and may cause orthopaedic problems. Multiple studies evidenced that other solutions could be efficient.

HOW TO OPTIMISE RADIATION PROTECTION OF INTERVENTIONAL CARDIOLOGY WORKERS FROM X-RAY DANGERS ?
Although the benefits of catheter-guided procedures are certainly unquestionable in terms of patient health outcome, X-ray used during these interventions are extremely harmful to the operator. Great attention is paid towards the minimization of exposure to the patient, however the occupational effects of cumulative dose for medical professionals are still underestimated.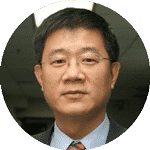 "As a busy practicing electrophysiologist, the accumulated X-ray exposure and lead burden on my spine have been major health concerns."
Prof. Lin Chen
Fujian Provincial Hospital – Fujian Medical University – Fujian Institute of Cardiovascular Medicine – China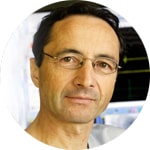 "Interventional cardiology procedures, and especially electrophysiology, are among the most irradiating medical procedures."
Prof. Michel Haïssaguerre
Professor of University – Hospital Practitioner – Cardiological Hospital Haut-Lévêque – University Bordeaux 2 – Universitary Hospital Insitute LIRYC – Bordeaux-Pessac – France
THIS WHITE PAPER OFFERS A DETAILED OVERVIEW OF THE LATEST SCIENTIFIC STUDIES ON THIS TOPIC
The primary risks mostly related to work activity and radiation exposure include orthopedic illnesses, cataract, skin lesions, and cancers, particularly in workers with long duration of occupational work. The secondary or indirect findings showed an increased prevalence of anxiety/depression, hypertension and hypercholesterolemia, supporting the recent evidence of other radio-induced non-cancer effects.
Andreassi MG, et al., Occupational health risks in cardiac catherization laboratory workers. Circ Cardiovasc Interv.
2016 Apr;9(4).
49,4% operators reported at least one orthopedic injury: 24,7% cervical spine disease,
34,4% lumbarspine problems and 19,6% hip, knee and ankle joint problems.
Klein LW, et al,. Occupational health hazards of interventional cardiologists in the current decade: Results of the 2014 SCAI membership survey.
Catheter Cardiovasc Interv. 2015;86:913-924