A NETWORK OF LOYAL PARTNERS
Lemer Pax is a company operating within a network. It is permanently setting up new partnerships. Lemer Pax's main and loyal partners include the IHU (University Hospital Institute) in Bordeaux, the Institute of Materials in Nantes, the CEA Tech, ISOPT4LiFE, Atlanpole Biotherapies. This is not an exhaustive list, partnerships are an underlying concept in every innovative project, representing an active association allowing each party to remain independent in a commitment to mutual success.
At the service of nuclear cardiology
Bpifrance supports innovation and internationalisation at Lemer Pax in collaboration with the Region and the private players. Lemer Pax is a member of the Bpifrance Excellence club which includes companies whose export growth perspectives seem promising. Lemer Pax can therefore benefit from high-quality services including special training and networking.
In 2013, Pierre-Marie Lemer was awarded the INPI Innovation Trophy and travelled with the delegation accompanying French President of François Hollande on a state visit to India. During this presidential trip, surrounded by France's CAC-40 companies, Lemer Pax consolidated its reputation and strengthened its position in this strategic area, in particular through a distribution agreement in the field of nuclear medicine.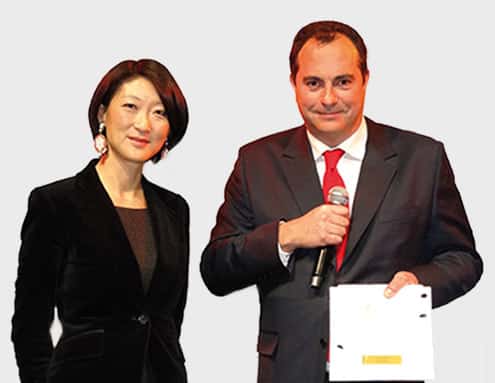 Customers who have placed their trust in Lemer Pax