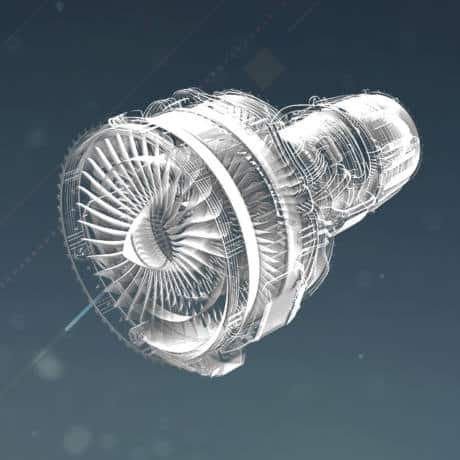 Non-Destructive Testing guarantees reliability!
Non-Destructive Testing is to a material what medical imaging is to the human body!
Non-Destructive Testing (NDT) refers to all of the processes and techniques that shed light on the integrity, any leaks and the compliance of a material or part, without adversely affecting or destroying it.
This technique thus lays bear any defects that are likely to impact the usability, safe operation and/or more generally the compliance of a part with its intended purposes.
As such, non-destructive testing can primarily be applied in the following three cases:
in-process inspection
acceptance inspection
in-service inspection to detect defects appearing during the part's service life and to monitor their development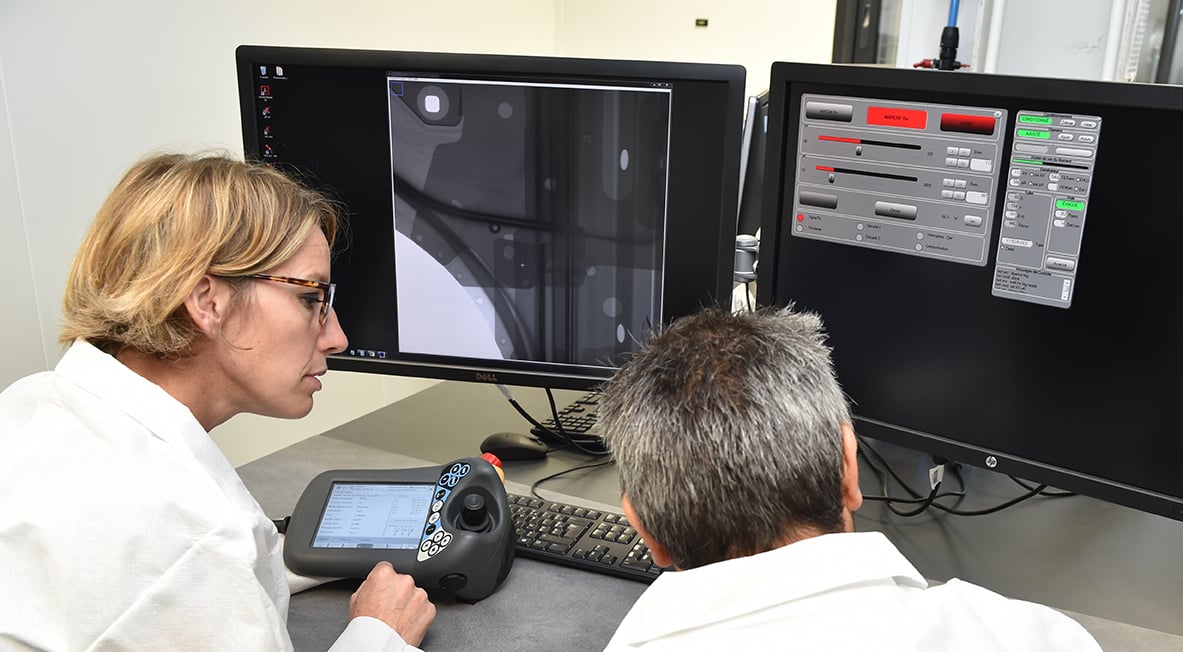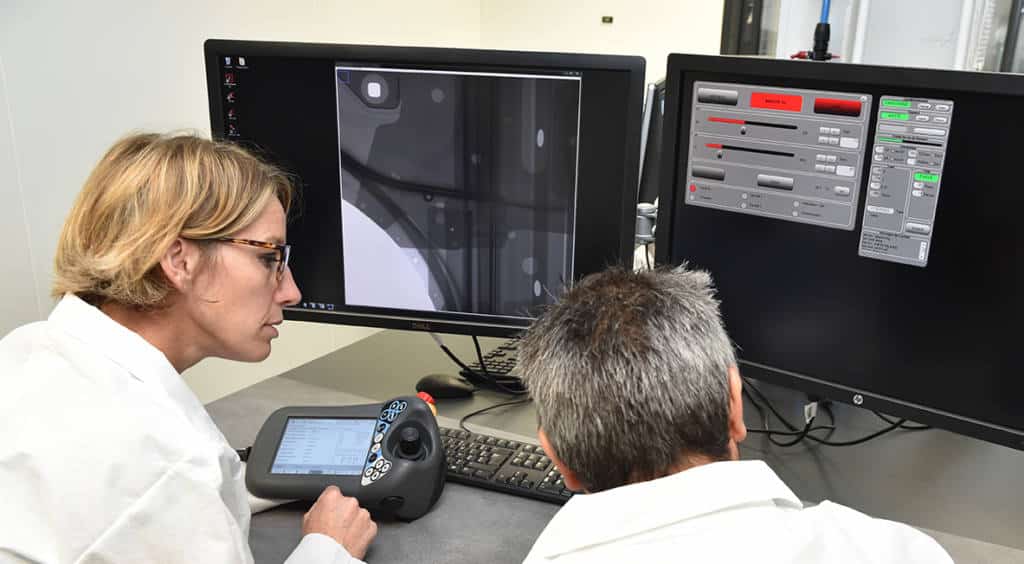 These methods are used to test parts or components on both very small samples and very large assemblies.
NDT: a wide-ranging scope extending from aeronautics through artworks to the food industry


All sorts of sectors and activities rely on Non-Destructive Testing to guarantee the reliability of their products or equipment:
Energy industry: maintenance of installations such as nuclear reactors, piping, turbines, etc.
Aeronautics, aerospace and defence: inspection of reactors, fuselage parts, composite assemblies, etc.
Oil industry: inspection of pipelines, tubes, bars, welds, tanks, etc.
Shipbuilding industry: inspection of hulls, pressurised tanks, etc
Automobile industry: inspection of engine blocks, alloy rims, etc.
Agribusiness industry: detection of metal or glass contaminants, sterilisation, etc.
Civil Engineering and construction: structural inspections and pathology detection.
Works of art: determination of the composition of works of art, authentication, dating
Etc.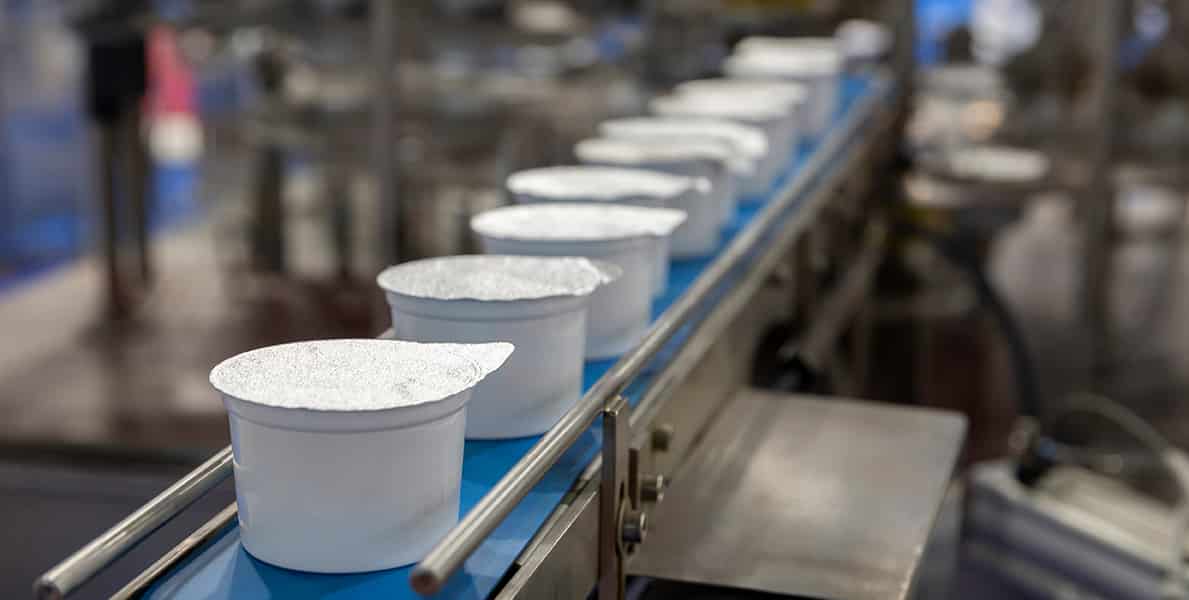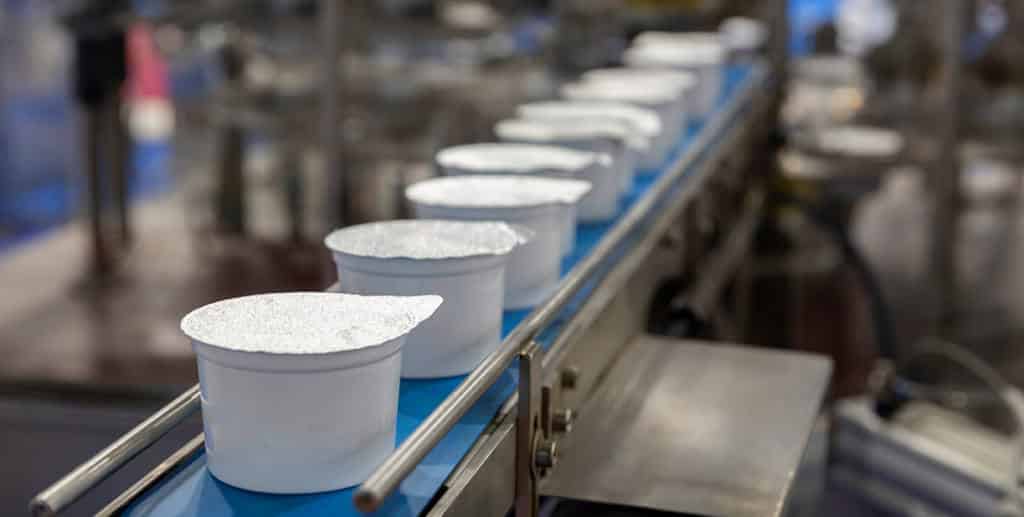 Radiographic Testing: a highly effective method requiring optimum radiation protection
There are various methods for probing the secrets of a material and seeing inside it, including magnetic particle inspection, penetrant testing and ultrasonic testing.
Some methods require the use of gamma or X rays. One example is radiographic testing: a Non-Destructive Testing method which involves obtaining an image of the thickness variations of an object through which electromagnetic radiation in the form of gamma or X rays passes.
Some examples of radiographic testing:
Microstructural analysis – high-resolution inspection
Porosity analysis – X-ray tomography is the ideal tool for 3D defect viewing and quantification
Fibre analysis – understanding the behaviour of composite parts
Defect analysis – cracks, porosities, etc.
Weld inspection
Assembly inspection
Failure analysis – inspection of the first part, shorter time-to-market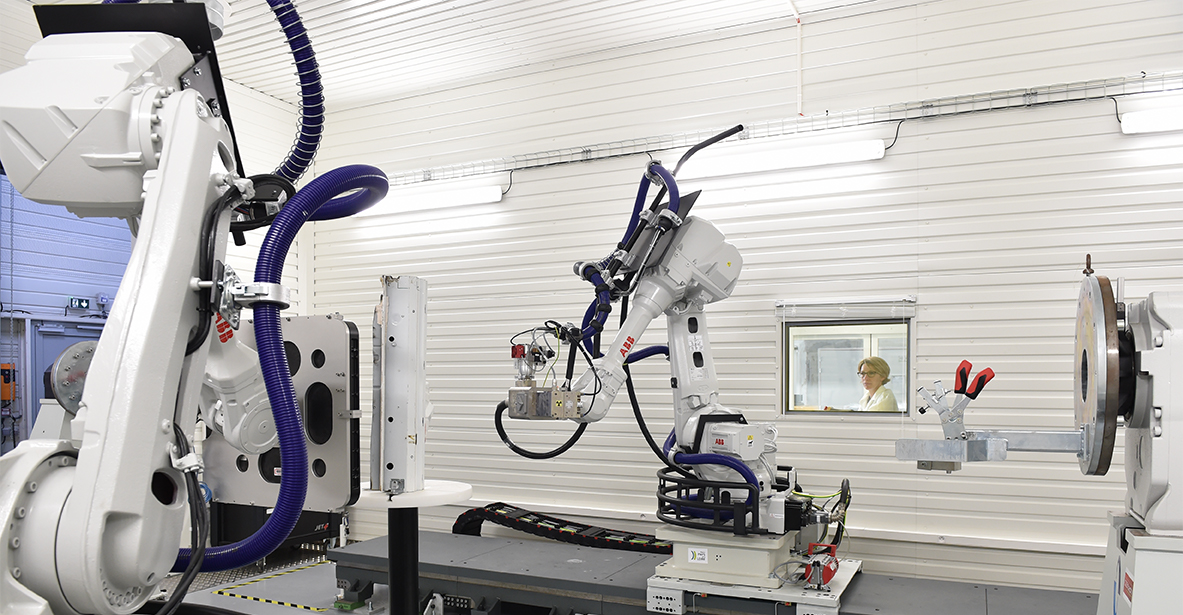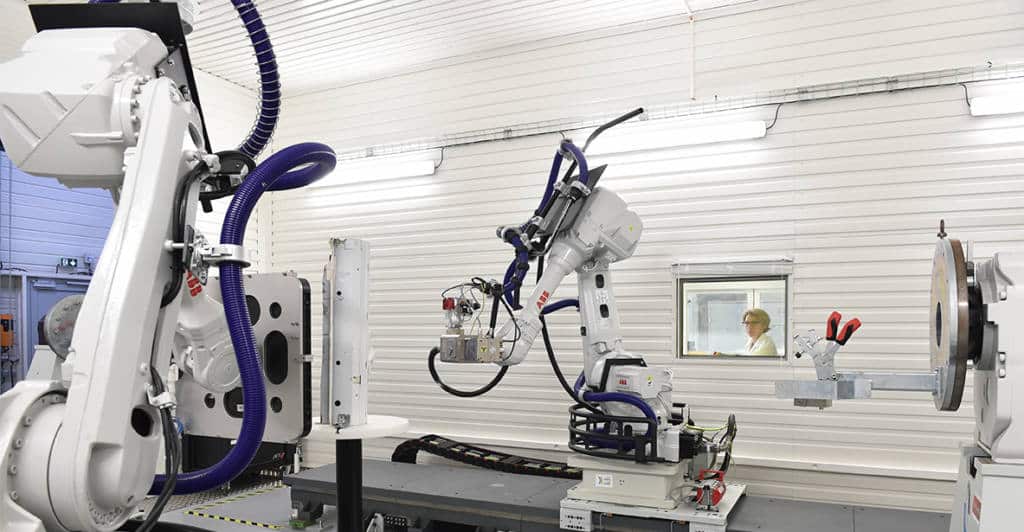 Exposure to ionising radiation, which includes gamma and X rays – even over a very short period of time – poses many biological risks for operators. Optimum radiation protection under the strictest conditions is therefore absolutely essential. For it is well known today that exposure to rays endangers operators' health.
Lemer Pax's expertise in keeping operators safe
For more than half a century, Lemer Pax has shared its unique expertise in the design and implementation of cabinets for X-ray non-destructive testing, providing operators with optimum working conditions for performing inspections and tests.
From radiation protection calculations through to on-site maintenance, including mechanical design and production, Lemer Pax has developed its skills to cover the entire life cycle of the project and proposes the highest quality and service standards to guarantee the most important aspect: fully protect operators against ionising radiation!
A pioneer in the manufacture of radiation protection rooms, Lemer Pax offers a broad range addressing the most complex challenges in terms of cabinets for X-ray non-destructive testing: from compact and free-standing cabinets to the fitting-out and maintenance of existing cabinets or rooms. All the Lemer Pax cabinets are manufactured or pre-assembled in the workshops and assembled by qualified teams on the customer's site for acceptance and handover to the user teams. The range of Lemer Pax solutions also includes the construction of test benches and inspection benches for process and product qualification.
Flagship equipment dedicated to industrial competitiveness: the example of the Nantes CEA Tech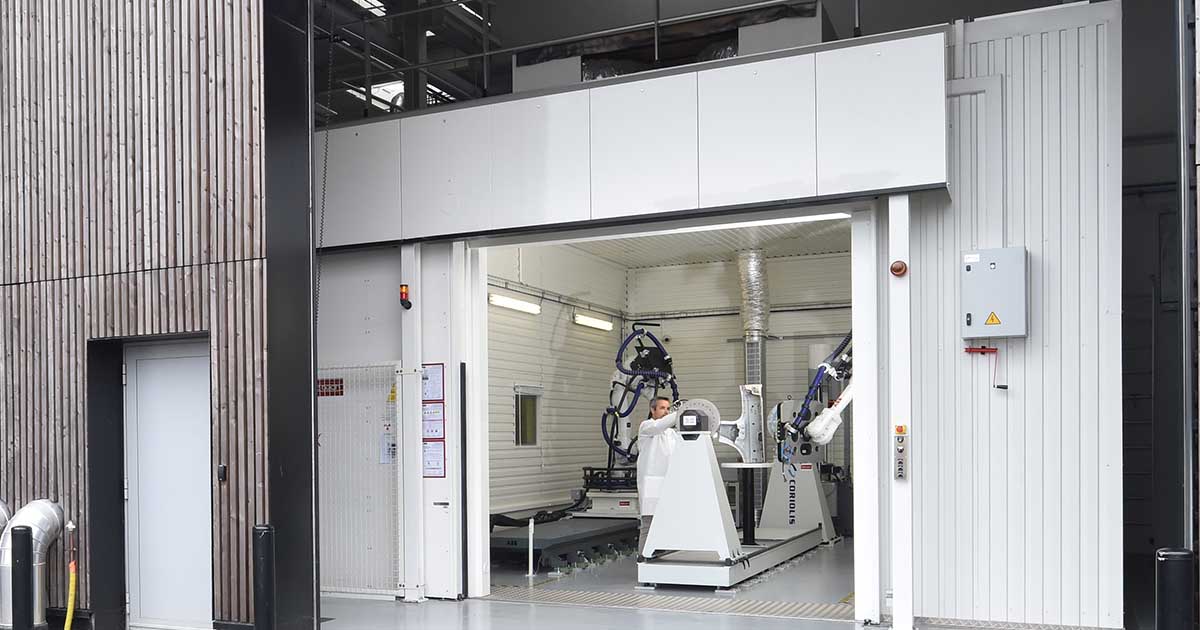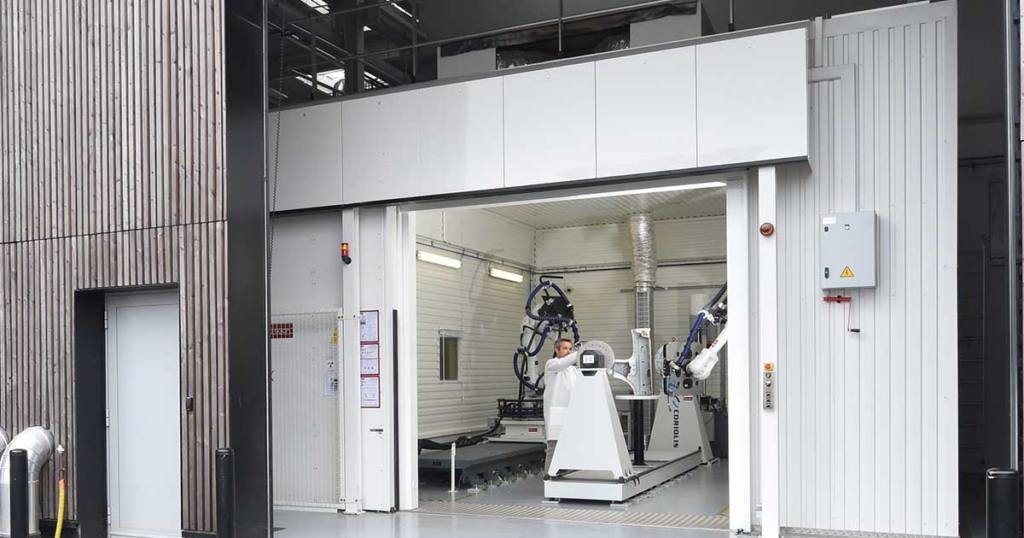 For example, CEA Tech Pays de la Loire has acquired a large-size Lemer Pax X-ray imaging NDT cabinet: 9 m x 6 m, 4 m high and total weighing 70 tonnes, with a public area in the rest of its technological hall (no special zoning). Intended in particular for the sectors of aeronautics (composite assemblies, etc.) and marine renewable energies (wind turbine blades, etc.), other industrial sectors such as automotive, electronics, 3D additive manufacturing and agribusiness have also benefited from its services. Due to its large size, the cabinet also opens new perspectives in other fields, including inspection of objects on conveyor belts, inspection automation or characterisation of new manufacturing methods.
To find out more, why not read about our case study!
"The NDT cabinet is used to address a wide range of issues in various industrial sectors. Its size and robot-controlled equipment allow us to break out of "standard" situations and offer much larger inspection possibilities, making this equipment unique in France. "

Fanny BUYENS


Manager of the Elixir robot-controlled X-ray imaging platform
Do you have a project in mind? A specific requirement? Or need some advice? Don't hesitate to contact us. Our team of experts will be happy to answer all your questions!