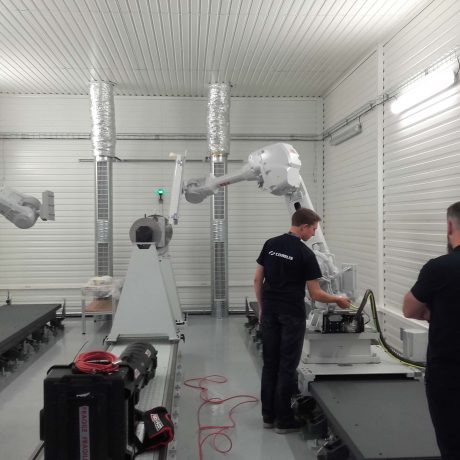 CEA Tech and Lemer Pax join forces for a new facility with strategic significance for industrial competitiveness
Lemer Pax recently create a new lead-lined bunker for CEA Tech, designed for non-destructive testing. A sure-fire source of value added for the region and the sector.
Lemer Pax recently signed off on the design, construction and installation of a lead-lined, temperature and humidity-controlled bunker intended to house a robotic platform. Measuring 6m x 6m, and 3.5m in height, the bunker is designed to guarantee the safety and radiological security of users operating CT scanning equipment, which produces particularly piercing radiation.
The unit is lined with a 25mm layer of lead, with an inspection window that also incorporates lead protection. The aim is to develop advanced, non-destructive testing techniques for large complex components, particularly for the aeronautical sector.
This partnered approach is a great example of the CEA Tech regional strategy in action. The goal is to establish a network of regional technology transfer platforms, boosting the industrial competitiveness of local ecosystems.