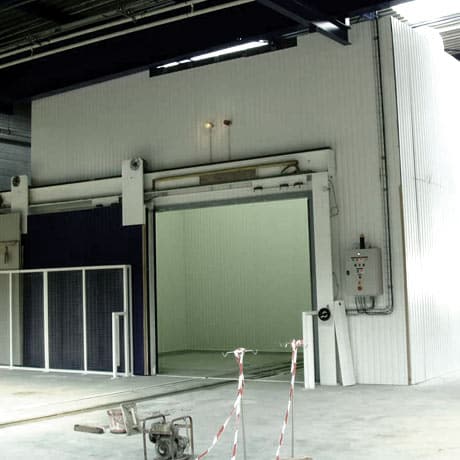 Acquisition of SIRP: Lemer Pax increases its leadership in the field of non-destructive testing
Lemer Pax, global innovation leader in the field of radiation protection, is taking over the medical and industrial radiation protection activities of its competitor the SIRP (Société Industrielle de Radio-Protection), a company created in 1989. For many years, LEMER Pax has designed and manufactured shielding systems for buildings using our wide range of innovative products and solutions.
One year away from its fiftieth anniversary, Lemer Pax is consolidating its leadership in the field of building radiation protection and non-destructive testing, a technology in full expansion used in the aeronautics, space, oil, naval and automobile sectors which are largely dominated by the major companies Airbus Industries, Dassault Aviation, ArianeGroup, DCN, SAFRAN, AREVA, General Electric, etc.
Non-destructive testing (NDT) is a method used to evaluate the integrity of structures or materials, without damage, during production, use, or maintenance operations. NDT is also commonly referred to as non-destructive examination or non-destructive evaluation (NDE).
Lemer Pax, a pioneer in the manufacture of non-destructive X-ray inspection cabinets, has diversified its range over time to meet the specific requests of increasingly demanding customers. For example, the latest installation of the Elixir cabinet for the CEA Tech, at Nantes, where Lemer Pax designed the radiation protection of a robot-controlled X-ray imaging platform dedicated solely to the inspection of parts of large dimensions, proposing a tailor-made solution combining protection and comfort of use.
By taking over the SIRP non-destructive testing activity, Lemer Pax stands as the only French reference for this structuring equipment dedicated to industrial competitiveness.
2019 has seen Lemer Pax surfing on the wave of success. Internal growth, firstly, reaching the entire year's turnover and sales objectives by June (8 % up compared with 2018) encouraged by excellent export results, proof that the strategic choices made by the management – such as developing innovation, improving the knowledge of customers via digital means and successfully implementing structuring projects – have all paid off. Secondly, by acquiring some of the SIRP activities, Lemer Pax strengthens this controlled development and confirms its position as recognised leader in radiation protection and "Protecting Life".