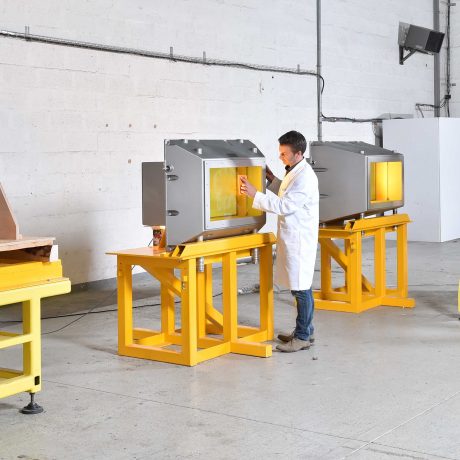 Headed for Argentina
Lemer Pax inspection windows cross the Atlantic

Two delegations and two new export contracts: Lemer Pax's involvement with the World Nuclear Exhibition (WNE) industry showcase has paid off.
Building on the contacts we made at Le Bourget in 2014, which led to a sharp upturn in exports to Asia and Eastern Europe, at the latest edition of WNE in June 2016 our Argentinian distributor UNITEK finalised an order for 4 C-class reinforced viewing windows incorporating the equivalent of up to 300mm of lead. The viewing windows will be delivered to INVAP, leading specialists in nuclear, space and renewable energy technologies.
The viewing windows are composed of super-imposed glass plates of varying tints, incorporating an inert gas circulation system. The biggest unit weighs 3.6 tonnes, and the combined weight of all 4 is over 12 tonnes!