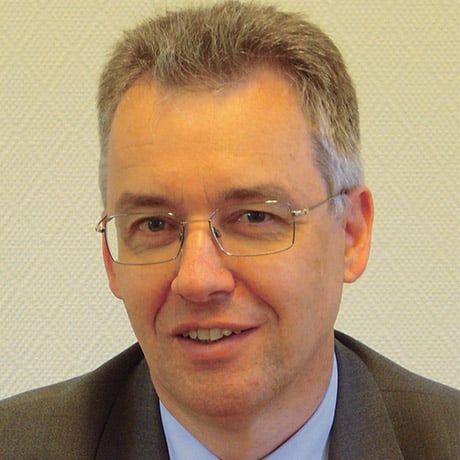 2 questions to Richard Zimmermann, industrial consultant nuclear medicine
 Richard Zimmermann is a member of the Lemer Pax scientific committee and an industrial consultant in the field of nuclear medicine, with 25 years of experience in pharmaceutical and radiopharmaceutical research and development. Over the coming months and years, he foresees a revolution that will transform the practice of using the properties of radioactivity associated with a drug molecule, to both diagnostic and therapeutic ends.
What is France's position in the evolution of nuclear medicine?
Richard Zimmermann: In fact, the most striking changes have taken place over the past ten years, with the arrival of computerisation, imaging and 3D – the most recent leap being in therapy. At the start, France was not well-positioned – it was a follower. The technology was mainly German and American. Yet the evolutions possible within the next 5 or 10 years, thanks to the installation of Arronax in Nantes – a tool that is unique on the planet, capable of developing new approaches in the field of nuclear medicine, and in particular of alphatherapy, will reverse this trend. Lemer Pax is at the heart of this plan, and there is no doubt that the company will be participating in these innovations. If we might make a comparison, the innovations of the next 15 years, will bring about more progress than was achieved in the last century.
Is the general public set to become aware of this revolution?
Richard Zimmermann: An imaging product for Alzheimer's has already received marketing authorisation in the USA: the Florbetapir, developed by Eli Lilly. Two competitors, Bayer Pharma and GE Healthcare, have, almost simultaneously, applied for marketing authorisation in the USA and in Europe, for Florbetaben and Flutemetamol respectively – which are also imaging products for Alzheimer's, based on the same principle (18-F-based PET imaging of amyloid plaques in patients). By 2018, who hope to have a treatment that will block Alzheimer's disease, because it will be detected earlier. We will be gaining years of life prior to the appearance of clinical signs. In terms of therapy, things are moving very fast on prostate cancer and its metastasis. To answer your question precisely, the general public becomes aware of scientific advances as it begins to experience immediate benefits.