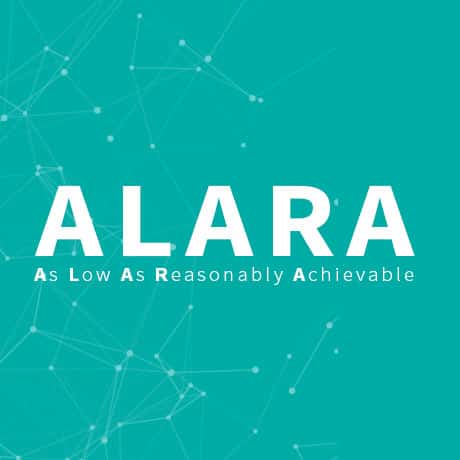 ALARA: the golden rule in radiation protection
In preventing occupational hazards, radiation protection is the field in which the precautionary principle of ALARA (As Low As Reasonably Achievable) was first applied. It is one of the basic principles of protection against ionizing radiation. This precautionary, optimising principle means assessing and weighing up different options while taking into account sanitary, technical and economic dimensions.
For 40 years, acceptance and implementation of the ALARA principle have changed greatly in Europe, with close involvement of the European Commission. In 1991, this resulted in a European ALARA network being set up.
A codified principle in France
According to article L-1333-1 of the French Public Health Code, "people's exposure to radiation […] should be kept as low as reasonably achievable given the state of techniques and economic and social factors, and, if need be, the medical purpose to be fulfilled".
To apply this principle, "procedures and operations that help to maintain radiation amounts at the level that is as low as reasonably possible are implemented when choosing the equipment, when performing the action and when assessing the amounts of radiation", according to article R. 1333-59 of the French Public Health Code.
Responsible approach
This principle having been established, it governs the workers concerned, compelling them to strictly respect the rules and rigorously monitor exposure to radiation with the aim of reducing it to the strict minimum required.
This approach, which follows highly codified rules, is required of all workers operating in nuclear facilities, as well as medical organisations, especially departments in nuclear medicine and interventional neurology, cardiology and radiology. The result is a practice full of markers to always remember!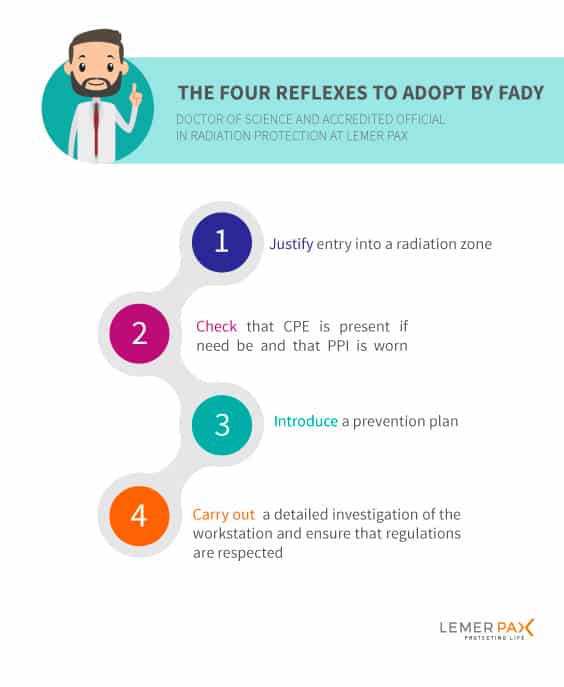 The Four Reflexes to Adopt, by Fady El-Haber, Doctor of Science and Accredited Official in Radiation Protection at Lemer Pax:
Justify entry into a radiation zone
Check that collective protective equipment (CPE) is present if need be and that personal protective equipment (PPI) is worn
Introduce a prevention plan
Carry out a detailed investigation of the workstation to determine the radiation type and amounts that could affect the operator and ensure that regulations are respected