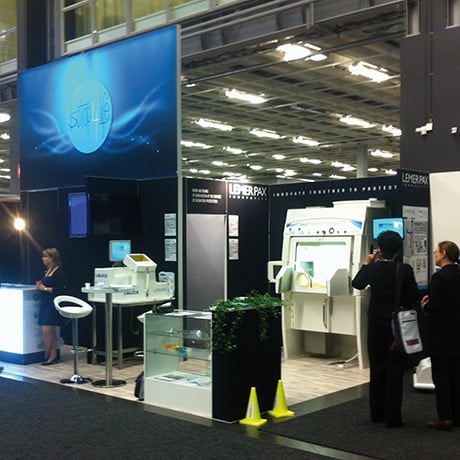 October in Gothenburg during the EANM congress
The 2014 edition of the EANM (European Association of Nuclear Medicine) was an excellent year for Lemer Pax. Contacts made on the booth set the tone for the four days of the congress which saw demonstrations of the Posijet® and the Easypharma® Compact "Vision+", presented in a world exclusive, and attracted the attention of numerous professionals, practitioners and distributors our distributors.
All were convinced by the ergonomics and ease of use of the two new Lemer Pax products, perfectly meeting the needs of users in nuclear medicine. Relations were further consolidated with our distributors visiting from all over the world. They were able to exchange and share their experiences during a gala evening when Pierre-Marie Lemer – President of Lemer Pax, Valérie Chevreul – General Manager and the sales team spoke of the major international development avenues of company policy where they play an essential role.