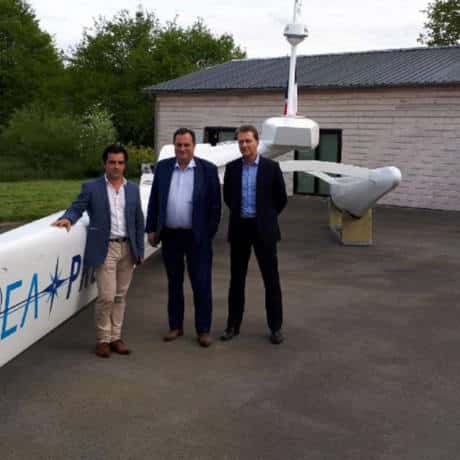 Lemer Pax involved in a scientific mission to save the whale
Sea Proven, a company from the Mayenne department, the journal Mer et Océans and Lemer Pax, in collaboration with the National Centre for Scientific Research (CNRS), the university of Toulon and the association Longitude 181, are launching the first oceanographic mission of the future: Pelagos or the bio-acoustic monitoring of whales using surface drones with the aim of reducing the numerous collisions between ships and marine mammals. Discover this amazing adventure in moving pictures clicking here
A scientific mission 2.0 sponsored by Prince Albert II designed to preserve large cetaceans in the Mediterranean Sea.
Sea Proven's drone the Sphyrna, the largest civilian surface drone in the world, measuring 17 metres long, and Lemer Pax's Solar Odyssey, a low-carbon boat and third French experimental ship, will be navigating together this summer in the Pelagos sanctuary, a 87,000 km² area off the French, Monaco and Italian coasts.
Collisions in this area between ships and cetaceans are common and pose a direct threat to the two largest species on the planet: the fin whale and the sperm whale. 16% to 20% of the marine mammals that die in the Mediterranean are killed following a collision. It is therefore vital to protect these large predators to maintain the very sensitive ecological balance in the Mediterranean.
Designed by the engineering firm Sea Proven, the Sphyrna can carry up to one tonne of measuring and data acquisition equipment and carry out surveillance and search operations in offshore maritime areas. For two months, the two vessels, fitted with hydrophones, will be drifting on the Ligurian current to monitor the movements of large cetaceans, that the association Longitude 181 has already identified has a specific acoustic communication. The goal is to obtain real-time data, using bio-acoustic sensors, of the position of all sperm whales within a 15 km radius and to implement avoidance strategies. The mission is to be launched on 12th July during the Monaco Solar&Energy Boat Challenge.
The First of a Strong Environmental Commitment
The Pelagos mission is clearly part of a CSR policy implemented by the three founding companies. Using two innovating instruments such as the Sphyrna and the Solar, assessing the collisions risks is a key factor in protecting species and maintaining ecological balances in the Mediterranean. Part of an endowment fund aimed at promoting general interest missions on environmental issues at sea, this mission is an ideal vector for promoting the image of companies on issues such as innovation and the protection of life.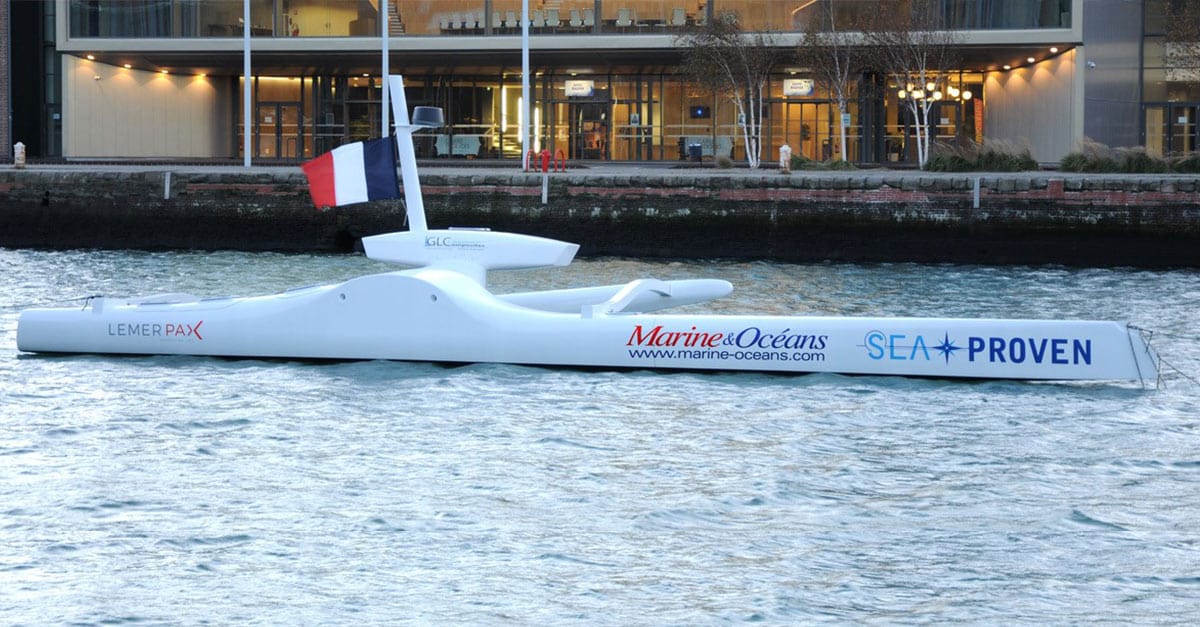 While the ecological aspect dominates this first outing, the use of marine drones is not limited to this goal alone. They are able to monitor vast areas at low cost, such as in Polynesia, help to safeguard shipping lanes while monitoring fragile coastal areas, explore mineral and fishing resources or conduct physical mapping campaigns of the sea floor. Following the Pelagos sanctuary, the Sphyrna and Solar will be heading out to the Atlantic and the Canary Islands.