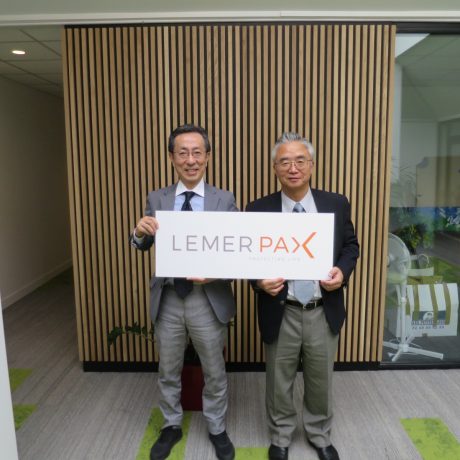 NEG, Japanese spring on the banks of the Loire
A commitment to the long term is something we share with our Japanese partners. Over the years we've developed an excellent relationship with the directors of (Nippon Electric Glass), a business partnership enriched by a sense of mutual trust.
After the inauguration of Lemer Pax's outpost in Tokyo last year, we recently welcomed the senior executives of Japanese firm NEG to our new office in La Chapelle-sur-Erdre. NEG is a specialist and pioneer in the field of high-value-added technical glass products. Solutions perfectly suited to the sort of innovative technologies developed by Lemer Pax, allowing us to form a tight bond as we work to produce new observation windows in premium-quality lead glass, designed for nuclear protection in the medical sector.