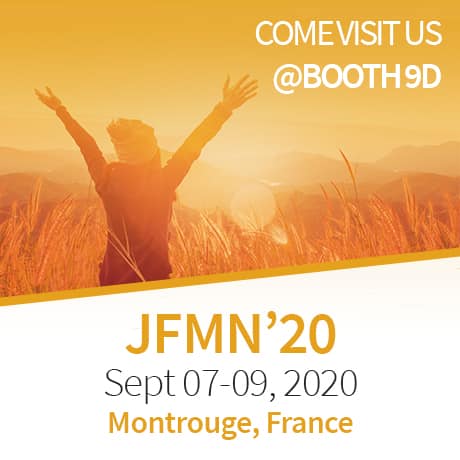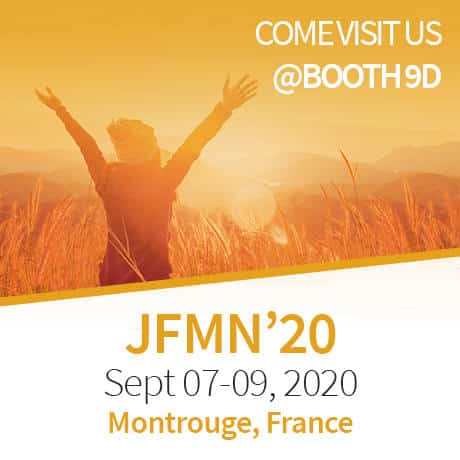 JFMN 2020: see the very new shielded syringe carrier and the range of mobile trolleys by Lemer Pax and Medisystem
At the next JFMN congress (7-9 September – Montrouge), come and discover the new ever more ergonomic and innovative radiation protection solutions by Lemer Pax and Medisystem. Among the new solutions this year, the two French leaders in radiation protection will be exhibiting the new Minibox radiopharmaceutical shielded carrier and a selection of products from the range of mobile transport trolleys for shielded storage cabinets, vials and carriers.
Minibox: a new super compact and ergonomic shielded syringe carrier
To expand our wide range of radiation protection solutions in nuclear medicine, we are introducing the Minibox, the new shielded syringe carrier for low and medium energy radiopharmaceuticals.
The Lemer Pax and Medisystem shielded syringes carrier safely isolate radioactive syringes during transfer to protect the operators and the environment from contamination and exposure to radiation.
Extremely compact and ergonomic, the new Minibox case fits perfectly in the lateral pass-throughs of radiopharmaceutical preparation hot cells.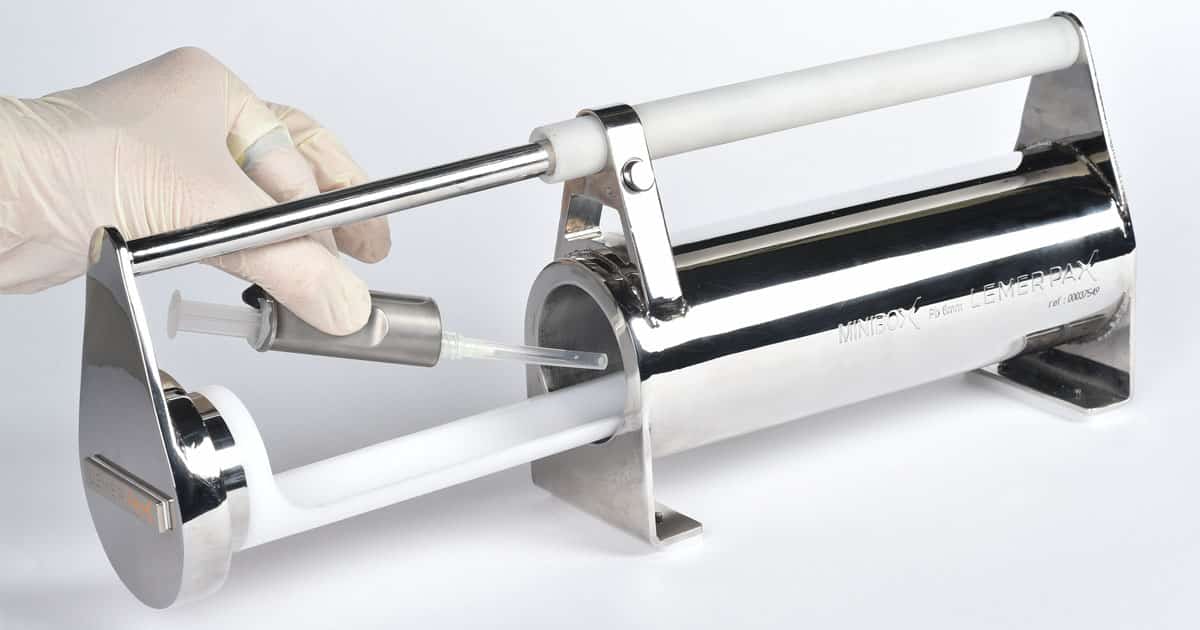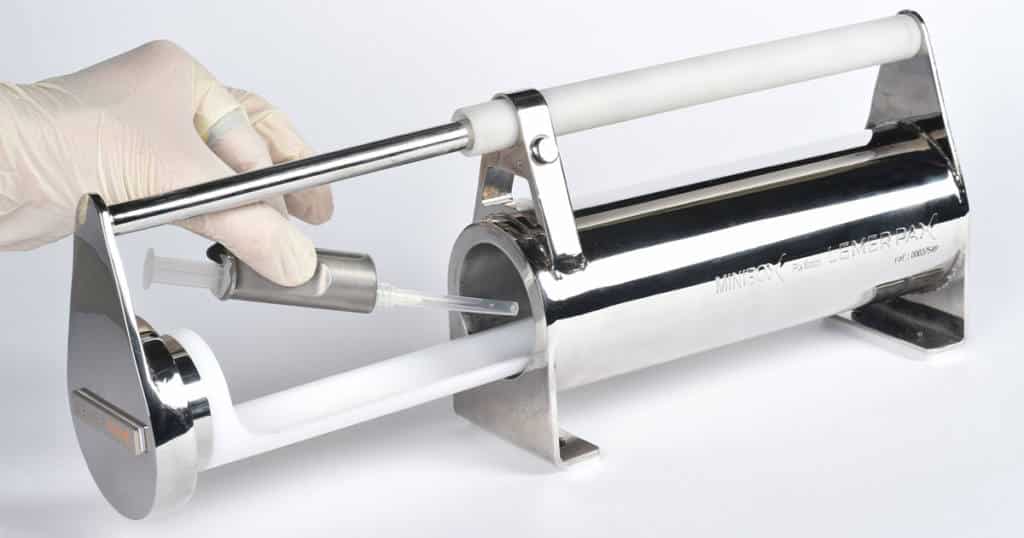 Transport trolleys: a complete range designed to meet the needs of operators
In addition to the new Minibox shielded carriere, we will also be showcasing several products from our range of mobile transport trolleys for lead-lined storage cabinets, shielded vials and shielded carriers, namely the mobile shielded storage cabinet, the CHT trolley and the Manubox trolley.
Lemer Pax mobile trolleys are designed to protect operators during the transport of sources.
The latest addition to the family of transport trolleys, the mobile shielded storage system combines the advantages of a conventional transport trolley with those of a shielded storage system, offering optimum radiation protection for the storage and transport of radioactive sources.
As for the CHT and Manubox trolleys, they are being upgraded. With its shielded cavity, accessible through a shielded drawer, the CHT trolley can transport high energy radiopharmaceuticals marked with Fluorine-18 (18F), Gallium-68 (68Ga), Iodine-131 (131I), already protected inside their lead or tungsten containers, and syringes with tungsten syringe covers for injectable doses. New this year, the height and diameter of the cavity of the CHT trolley can be customized to fit the different containers on the market (AAA, Curium, Petnet, etc.).
Finally, the Manubox transport trolley, developed to ensure complete radiation protection for the operators, has been upgraded in terms of design and weight for better operator comfort. Designed to accommodate the Lemer Pax and Medisystem transport cases, it ensures continuity of radiation protection and facilitates the transport of the radiopharmaceutical to the patient.
Drop by and see us at booth 9D! We are looking forward to showing you our radiation protection solutions tailored to your needs.