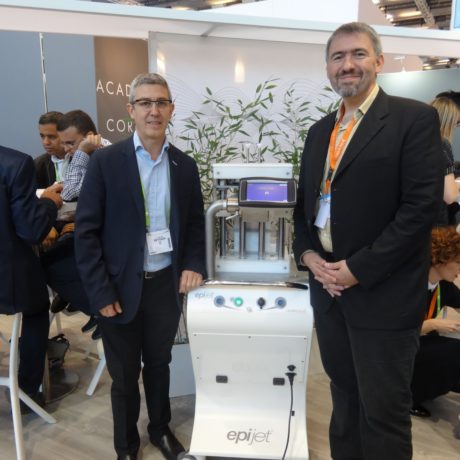 Epijet® on track for success
At the most recent congress of the Spanish Epilepsy Society and at the EANM, Epijet® has attracted much interest from nuclear medicine specialists and neurologists.

Clinical trials of Epijet® continue to yield excellent results. This joint project, headed up by Dr Setoain from the Hospital Clinic Barcelona, aims to design and develop an autonomous radiotracer injector capable of identifying the ictal point in epilepsy patients, i.e. the area in the brain at the origin of the seizure.
For Dr. Setoain, the results speak for themselves. "So far we've connected 12 patients, in excellent conditions. They now benefit from diagnoses of unprecedented precision, and more comfortable and effective interventions. This technological breakthrough has also had a positive impact on the work of doctors, nurses and technicians. Technicians can now remotely control injections without needing to be in the same room as the patient.
It's a big step forward for all involved." As well as the nuclear medicine professionals, directly concerned by this development, their colleagues in neurology have also been greatly impressed by this new investigation and treatment method.