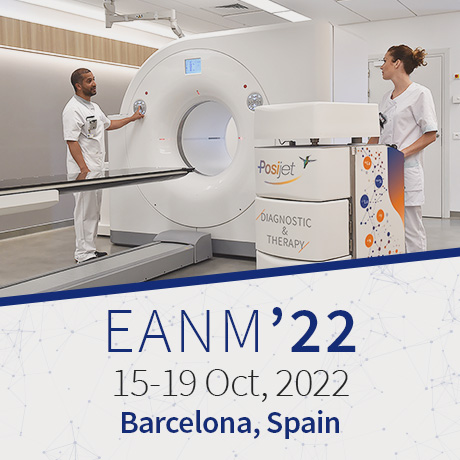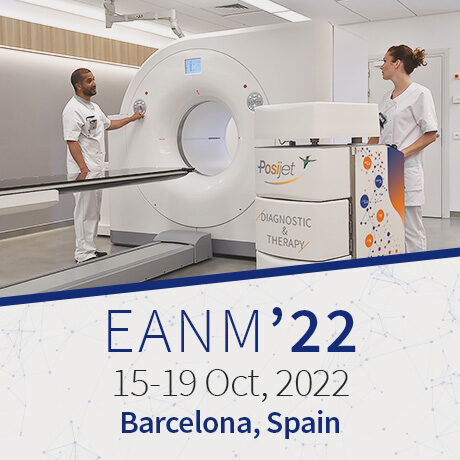 EANM 2022: find our Therapy and Diagnostic solutions from Lemer Pax and Medisystem in Barcelona
A world reference in its field, the European Association of Nuclear Medicine (EANM) is organizing its next annual congress from the 15th to 19th of October in Barcelona, ​​Spain.
This year, Lemer Pax and Medisystem are exhibiting several innovative solutions to meet the needs of their customers, one of which will be the Posijet®, our high-energy radiopharmaceutical preparer-injector in its "Theranostic" configuration!
A quick look back at this new medical approach and the adaptation of Posijet® to new uses.
---
Nuclear medicine is rapidly evolving towards targeted therapy
Nuclear medicine, which uses radioactive tracers, is rapidly evolving from diagnostic applications in imaging to therapeutic applications in oncology.
For decades, several radioactive tracers (called radiopharmaceuticals) have been used in imaging (scintigraphy) for the diagnosis of various pathologies, mainly in cardiology, orthopaedics and oncology.
More recently, over the past twenty years, the horizons of this diagnostic modality have drastically broadened with the rapid development of a new imaging technique called Positron Emission Tomography (commonly called PET scan). It uses tracers coupled with positrons (positive electrons) emitting isotopes and produced in low-energy cyclotrons distributed throughout the national territory.
This new imaging technique, which can be combined in the same equipment with an X-ray scanner or magnetic resonance imaging, has considerably expanded the field of application by increasing diagnostic performance, in all domains.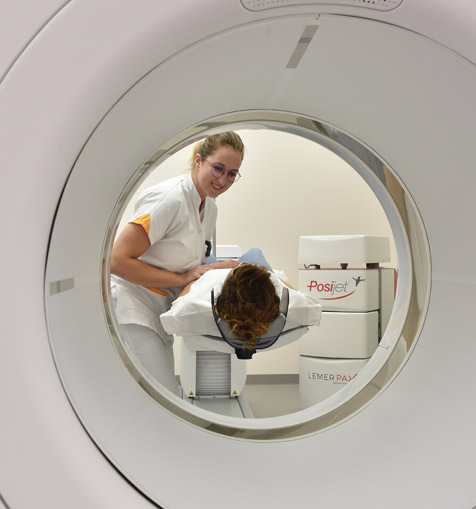 A new medical approach
In parallel with this diagnostic development, therapeutic applications in oncology have multiplied and have resulted in the validation of marketing authorizations, with the involvement of major pharmaceutical groups, allowing nuclear medicine to enter the therapeutic field in oncology.
The same tracers are used for diagnostic and therapeutic applications coupled, this time, with radioactive atoms whose radiation targets and destroy tumourous cells with precision. The latter capture the radioactive solution injected intravenously and are destroyed by radiation. Currently, the most widely used radioactive isotope is lutetium-177 which has a half-life (the time taken for the radioactivity of a specified isotope to fall to half its original value) of approximately 7 days (6.647 exactly) and emits Beta particles which have a 2mm treatment radius.
These new radiopharmaceuticals under development allow even more targeted treatment of tumour cells without affecting surrounding healthy cells.
Posijet® Therapy version: a new 2-in-1 preparer-injector
A new medical approach aimed at favouring the simultaneous development of diagnostic and therapeutic aspects in nuclear medicine, Theranostics thus aims to visualize in order to better treat cancer by combining diagnostic tests and appropriate targeted therapy.
In this new context, Lemer Pax has invested in R&D to adapt the Posijet® in this theranostic use, opening access in parallel to PET diagnostic injections and vectorized internal radiotherapy (VIR) securely. With the marketing of new molecules labelled with 177Lu with 177Lu-DOTATATE for the treatment of inoperable neuroendocrine tumours, as well as 177Lu-PSMA for specific prostate indications, the Lemer Pax teams wanted to support these developments by helping healthcare professionals improve their administration methods for these new radiopharmaceuticals with an ultra-secure industrial solution adapted to these VIR treatments.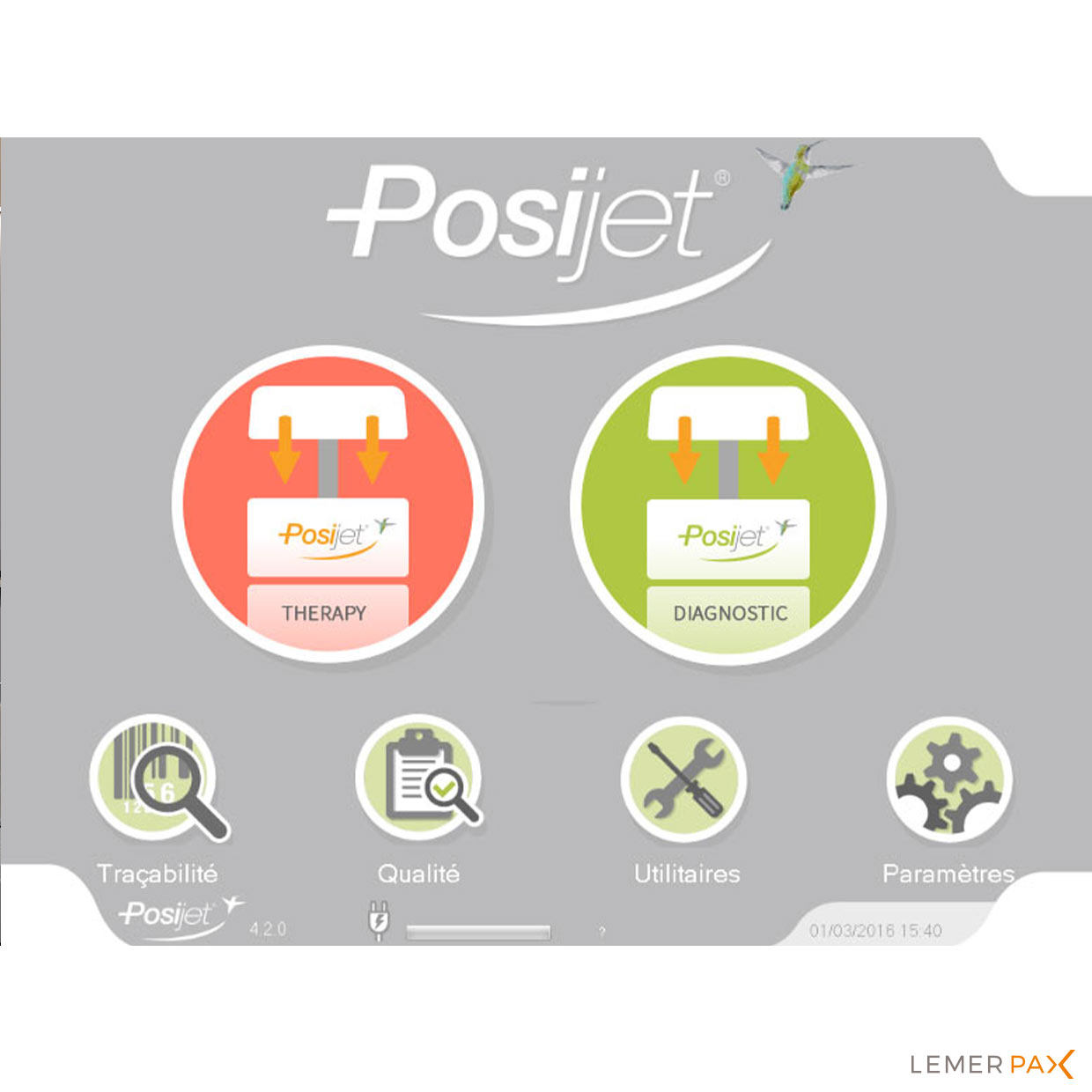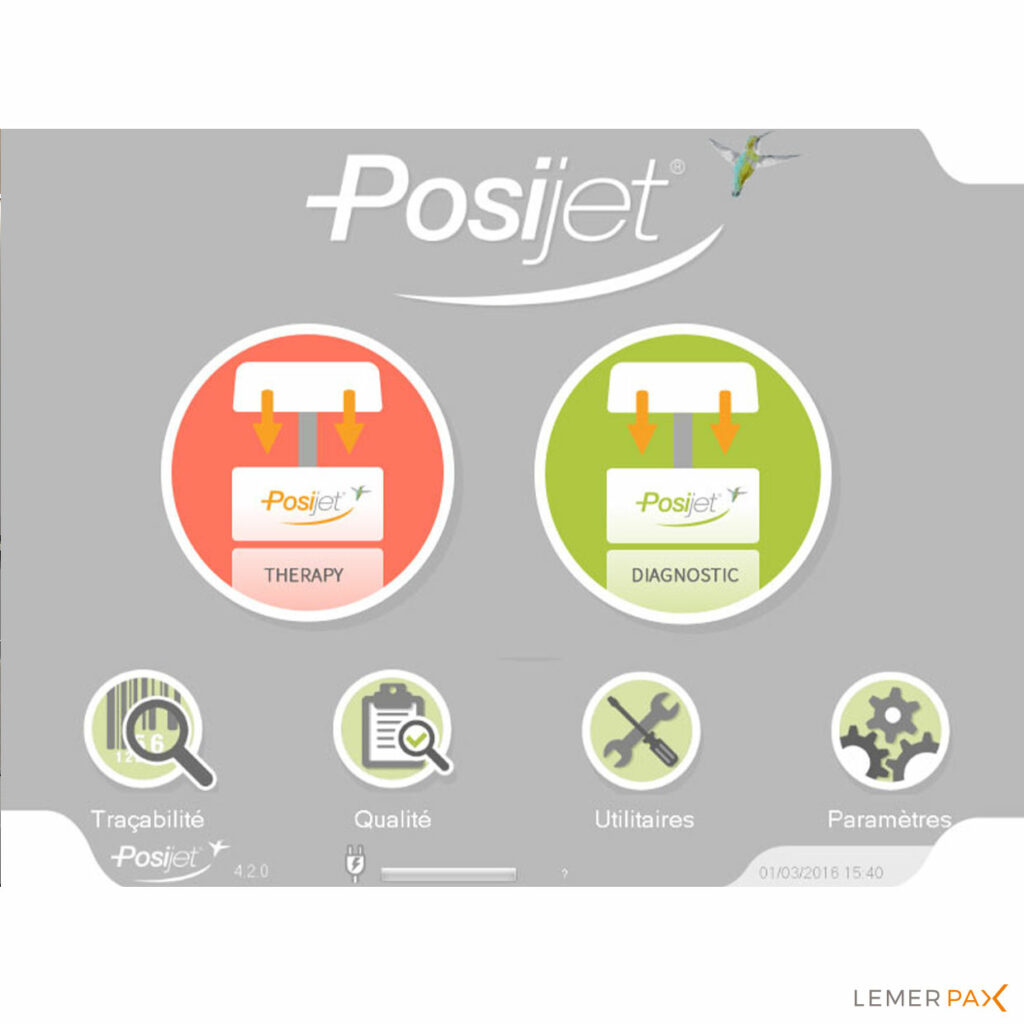 This new development is focused on the total secure automation of radiopharmaceutical administration while respecting the constraints of pharmacological protocols. The "Diagnosis" and "Therapy" menus have the same graphic structure of the application but are differentiated by a distinct coloured frame to facilitate user ergonomics. In order to reduce exposure for users, the single-dose vial of VIR radiopharmaceuticals and its shielded transport container is positioned directly in the Posijet® regardless of the application chosen: "Diagnosis" or "Therapy". The Therapy injection menu includes specific radiopharmaceutical controls (verification of concentration and radioelement) as well as kits to ensure safe administration.
In accordance with the administration conditions required in the SPCs (Summary of Product Characteristics) of radiopharmaceuticals, the user only enters the desired total administration time as well as the rinsing volumes. The Posijet® will automatically execute the stored protocol of the drug guaranteeing an injected dose accuracy greater than 99% of the prescription. Thanks to the activity meter integrated into the Posijet®, real-time monitoring of the activity administered is displayed to the operator, in addition to the remaining injection time. The injector also allows the partial administration of single-dose vials to adapt to the prescriptions of each patient. An injection report, the information and size of which can be configured, is printed out at the end of each administration.
In addition to the intuitive touch-screen interface of the Posijet®, a remote injection monitoring interface is available, combining information on injected activity, remaining administration time, as well as alerts in the event of patient problems. This interface is accessible via the Posijet® on-board website and therefore available on the service control screens.
Meet us at the next edition of the EANM congress (October 15-19, Barcelona) at stand 28!
Our team is waiting for you to present our Posijet® application as well as all of our radiationprotection solutions adapted to your needs.