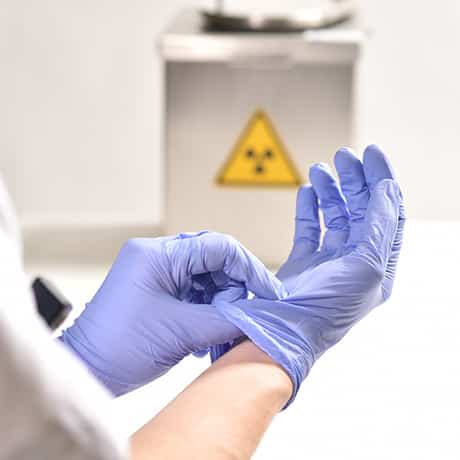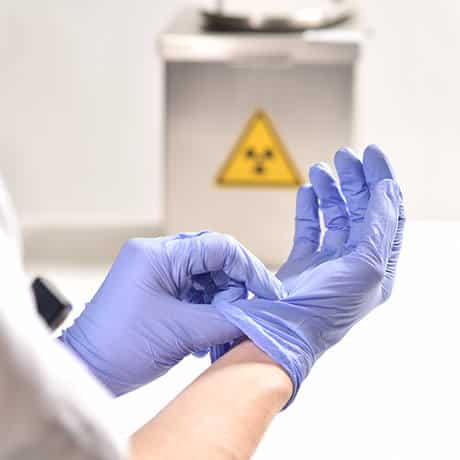 Because your radiation protection requires continuous service
Above all, we would like to reaffirm our unfailing support for all the healthcare personnel who are working on the front lines of the Covid-19 pandemic and who are doing everything possible, with courage and self-sacrifice, to save lives. At our level, we are donating the resources we have in stock to hospitals and clinics in need, including washable microfiber clean room suits and protective masks.
In these unprecedented circumstances, we are fully engaged and committed to you, our customers, who use our equipment to protect yourselves from radiation.
Our top priority is to serve you and respond to your urgent needs, while guaranteeing the safety of our staff.
Accordingly, we quickly redeployed our services and production capacities in order to meet all our commitments wherever possible, in full compliance with the health and safety directives and the lockdown order issued by the government:
Manufacturing the equipment
In the workshops, the work areas were spaced apart, to ensure a distance of several metres between operators. From now on, just one operator works on each machine, and just one person at a time is allowed in the changing room. The protective measures introduced at our sites on March 2, along with hand sanitiser, are always scrupulously implemented by all employees.
Answering your calls
The customer service department, whose key priority is your satisfaction, has made some adjustments in order to comply with the lockdown order. Because service calls in hospitals have been banned for now, we have added a team of expert field technicians who can provide remote technical solutions and complete answers to almost any question you may have.
Fulfilling your orders
In order to fulfil your orders, we are working hand in hand with our longstanding, loyal suppliers to guarantee and secure the supply chain to the extent possible.
We also continue to sell and ship the products in stock, again while complying with all health guidance.
In terms of receiving, the goods are quarantined for at least one day, and the work is scheduled and arranged to best meet the deliveries in compliance with health guidance.
Planning for the future
Staff who can telework, such as sales reps and people in research and development, accounting and purchasing, are 100% operational thanks to all the digital technologies we have available, to continue working on your future needs.
These exceptional measures are a response to an unprecedented situation. Because "Protecting Life" is not just protecting against ionizing radiation. It is the mission that guides us every day!