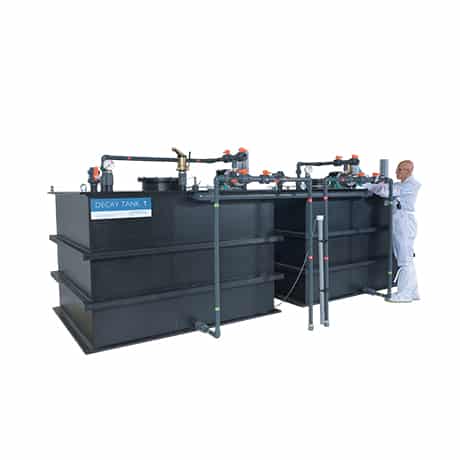 Institut de Cancérologie de l'Ouest Paul Papin: Lemer Pax provides its skills
The project started in 2012 when Lemer Pax was selected to produce scanner rooms, the "hot" laboratory, decay tanks and radiotherapy chambers" recalls Florian Bérasaluce – Project Manager at Lemer Pax. Since then, radiation protection for nine operating rooms has been added to our "contract" to meet the new ASN regulations of 4 June 2013 (decision 2013 DC 0349).
This Paul Papin institute covers a total surface area of 25 000m², built by the architects CRR Architectes and the engineering firm EGIS, will include 4 medical-surgical hospital wards and is one of the largest construction sites currently in progress is western France. The new building will be available to patients (around 5 000 per year and 40 000 specialist consultations) before the summer of 2015.