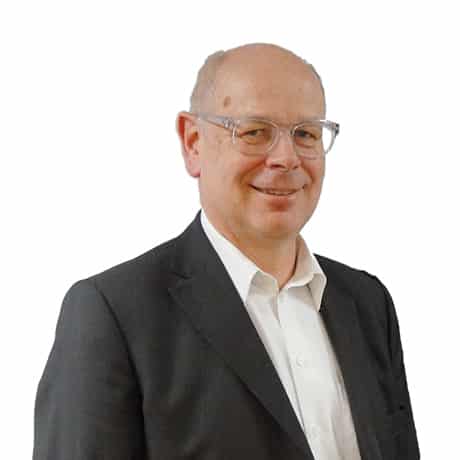 2 question to Gérard Kottmann, Managing Director of Valinox nucléaire
Gérard Kottmann is the Managing Director of Valinox nucléaire, a subsidiary of Vallourec, the world leader in nickel alloy tubes for steam generators, and the president of the new Association of French Industrialists Exporting Nuclear Energy (AIFEN) that will organise the first world nuclear exhibition in Le Bourget (Paris) from the 13th to the 16th of October this year. Gérard Kottmann is an expert in international markets, he is also the president of the nuclear energy cluster in Bourgogne (PNB), including Lemer Pax as a member and bringing together all the representatives of the French nuclear energy sector. M. Kottmann came to Lemer Pax on the 6th of November while visiting the DCNS Indret site, he assessed this prime sector for export and addressed the creation of the first biannual World Nuclear Exhibition (WNE) in Paris.
Why did you create the World Nuclear Exhibition in Paris?
Gérard Kottmann : We need a major nuclear exhibition. France has a strong well-diversified and intentionally known nuclear industry. Why not create our own exhibition in Paris? The exhibition is not meant to be all-French. We will be inviting all the representatives in the international nuclear sector to come and meet our leading companies and SMEs. This exhibition is actually a direct offshoot from AIFEN. The objective is to help our companies to export and thus develop business opportunities during this event. AIFEN must represent the offer of services of the French industrialists at the NIC in Beijing, at Atomexpo in Moscow, at the Nuclear Energy Bombay exhibition and France's interests at the IAEA conference in Vienna. The WNE shall be focused on business development notably for the SMEs and medium-sized companies of the French nuclear sector.
What are the assets that the French sector must put forward at the exhibition in Le Bourget?
Gérard Kottmann : It is an international exhibition held in France. And the French sector has many assets. It is even a reference point throughout the world mainly for its standards and strong feedback. Our expertise has been internationally renown for over 60 years Moreover, the French nuclear industry is the only one in the world to cover the entire spectrum from the mine to waste management. This scope of expertise has built its international reputation. However, as we know, it is forced to turn to export since the potential of the internal market is not sufficient. The French nuclear industry is a driving force in the French economy. It represents 2,500 companies employing approximately 220,000 workers and over 400,000 if we consider the indirect jobs. Lemer Pax is an expert and a world leader in radiation protection and provides its expertise and innovation within the sector. With the World Nuclear Exhibition, we are creating the missing link to promote our know-how and allow our SMEs to meet clients from all over the world in one place.