Lemer Pax and Medisystem comit for improved services and products
By teaming up, we combine our complementary know-how and expertise, offering an optimized network close to you and a comprehensive range to ensure
reactivity & efficiency for you in France and worldwide.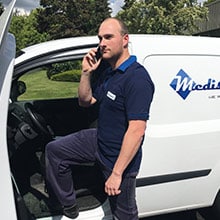 A proximity relation
Our teams pool their resources to propose an optimised network guaranteeing a proximity relation and increased reactivity to satisfy your requirements as quickly as possible.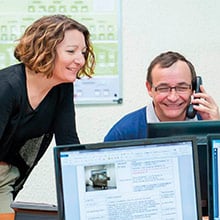 A team of experts at your side
Together, we rely on our synergies to develop solutions adapted to your requirements, from design to installation, as well as the training of your teams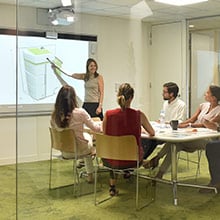 A complete range
By combining our expertise and our know-how, we propose the most complete solutions providing effective protection against ionising radiation, both in France and internationally.
PROTECTING YOU AGAINST RADIATION, OPTIMISING THE TOOLS TO SIMPLIFY YOUR EVERYDAY ACTIONS, GUARANTEEING SAFE, HIGH QUALITY EQUIPMENT: THIS IS OUR BUSINESS.
Lemer Pax and Medisystem benefit from know-how recognised in the field of nuclear medicine and propose the innovating solutions most adapted to your requirements.
This skill offers the guaranty of reliable equipment for three majors reasons: safety, quality and monitoring.
Safety
Safety is based above all on the reliability and robustness of our products. Our daily commitment is zero faults for optimum radiation protection. Bearing the CE mark, our equipment, certified ISO 13445 by the Laboratoire National d'Essais as regards the medical devices, protect the life of the patients and that of the operators to guarantee total safety.
Quality
A successful product is a well finished product. Meticulously designed by our Design Office, with rigorously selected materials and loyal partner suppliers, the products our engineers and technicians conceive, manufacture and commercialise meet the necessarily high standards of Nuclear Medicine services. The quality of this equipment is our keyword to satisfy you, who are bounded by an obligation of results and subjected to stringent safety radiation protection constraints.
MONITORING
Engaging into a sales relation with Lemer Pax and Medisystem is the assurance of continuous service and proximity, from installation to user training then throughout the product lifetime. The Customer support service offers service agreements, corrective maintenance and customised advice with a unique phone number and a mobile team to ensure fast on-site service.
THEY PLACE THEIR TRUST IN US EVERY DAY
We offer our services worldwide on a daily basis to many satisfied customers at every step of the product life cycle. From the design of tailor made innovative solutions, to the installation, taking care of product upgrades, perventive maintenance but also recycling and relocation if need be.